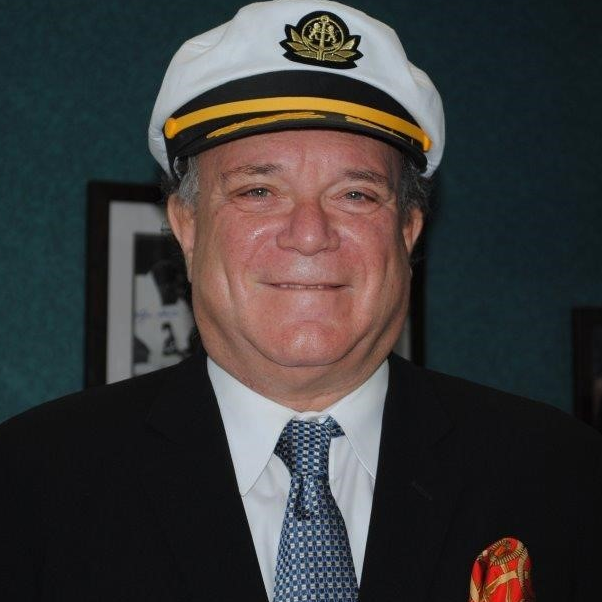 Joel Atlas Skirble
Joel Atlas Skirble
January 22, 1945 – September 3, 2015
"Capitan"
Joel Atlas Skirble was born in Pittsburgh in 1945. His father Bill, an entrepreneur in Pittsburgh's then thriving steel industry, founded the William Phillips Company. Bill died when Joel was eight years old. Joel's mother Paula took over the business, and supported the family for the next five years, at which point she married Ralph Atlas. Ralph was a naturalized United States citizen from Israel and a graduate of Carnegie Institute of Technology (now Carnegie Mellon). After their marriage Paula went on to work as an executive with The Three Rivers Arts Festival in Pittsburgh, which brought art and culture into the home.
Joel's life continued to mirror the values he learned from his parents. He had a life-long interest in politics, reading, art, film and travel. He established strong ties with Israel and managed the Jewish Foundation of Greater Pittsburgh Rafa and Paula Atlas Endowment, dedicated to supporting research in security and peace studies in Israel. He was an ardent supporter of Israel, leaving a legacy gift in his will to the American Israel Public Affairs Committee. AIPAC Washington Area director Deborah Adler writes, "He was an ardent Zionist and pro-Israel advocate. He led by example and we could always depend on him to stand on the front lines in the fight to keep Israel safe and secure."
Joel earned an undergraduate degree in political science from Pennsylvania State University, a law degree from the University of University of Pittsburgh and a masters degree in law from George Washington University's Urban Law Institute while simultaneously serving in VISTA.
In 1971 he began practicing law in Washington, DC as a court appointed lawyer with an office on Columbia Road. Among the first bilingual lawyers to serve the growing Latino population in the national capital region, he opened offices in northern Virginia and Maryland. Affectionately known as "El Capitan," he was often seen driving a car wrapped with his portrait and flags from every Spanish speaking country, which he parked at sports and community events that he sponsored. He also had a law office in El Salvador. Over the decades Joel's legal practice, known as "Equipo Atlas," settled more than 13,000 cases.
He established the Joel Atlas Skirble Foundation, a charity that provided scholarships for Latino youth. For many years he was a board member of GALA Hispanic Theater, and a sponsor of FilmFest DC and the Telluride Film Festival.
Joel is survived by his sister Rosanne Skirble, nephews Gabriel, Refael and Ariel Klein and many devoted and beloved friends and colleagues too numerous to count.